Wine cellar
Rino Billia, the historic Sommelier of this House, is the person who daily looks after the approximately 18,000 bottles in the wine cellar (about 1,600 references for 2,000 labels) from all corners of the globe.
Each year the list is inspired by a theme, the one chosen for 2023 is: Syrah.
In 2018, 2019, 2020 and again in 2023 (we had stopped participating during the Covid) Wine Spectator, the world's leading wine magazine, awarded the Petit Bellevue wine list the 'Best Award of Excellence' (two glasses), thus putting it rightfully among the world's best 1000 wine caves.
During the presentation of the 65th edition of the Michelin Guide Italy 2020 an important award was given to Rino, who won the 'Michelin Passion for Wine 2020'. "Passion for Wine" is the award dedicated to those who, in the world of Italian restaurants of excellence, are committed to the dissemination of values related to the knowledge of wine, its conscious consumption, and the enhancement of the entire quality wine sector of the Belpaese.
In October 2022, on the occasion of Milan Wine Week, the Bellevue's wine list was awarded "Best Wine List in Italy Fine Dining".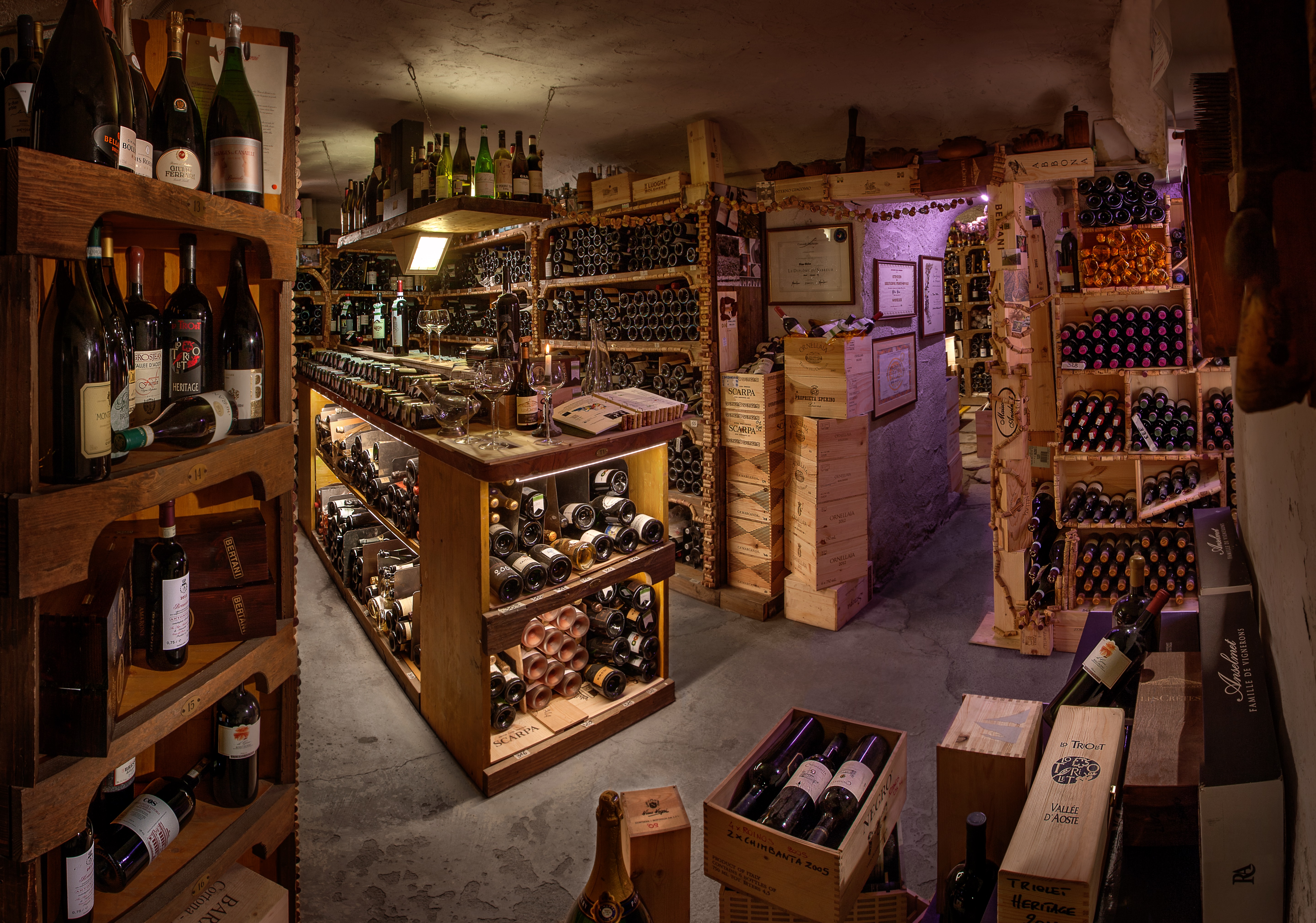 To spend a different afternoon, be tempted by 'INDO-VINO', a tasting game of local or Italian wines. An oenological journey, full of curiosities and folk tales, that will entertain you in an enoic afternoon during which the protagonists are the wines. Advance booking of at least 48 hours is required.