Wine cellar
The wine cellar boasts over 2.000 labels, many of which are produced by natural methods, the grapes come from pesticide-free vineyards and no sulphates or added yeasts are used during vinification. These wines reflect the character of our clients, whose souls are in harmony with nature.
The wine cellar is run by our sommelier, Rino Billia, and our Maître d'Hotel and sommelier, Alessandro Moglia.
Rino likes to think that this wine cellar is like a library in constant evolution and loves to accompany our Guests telling them about the stories behind the different bottl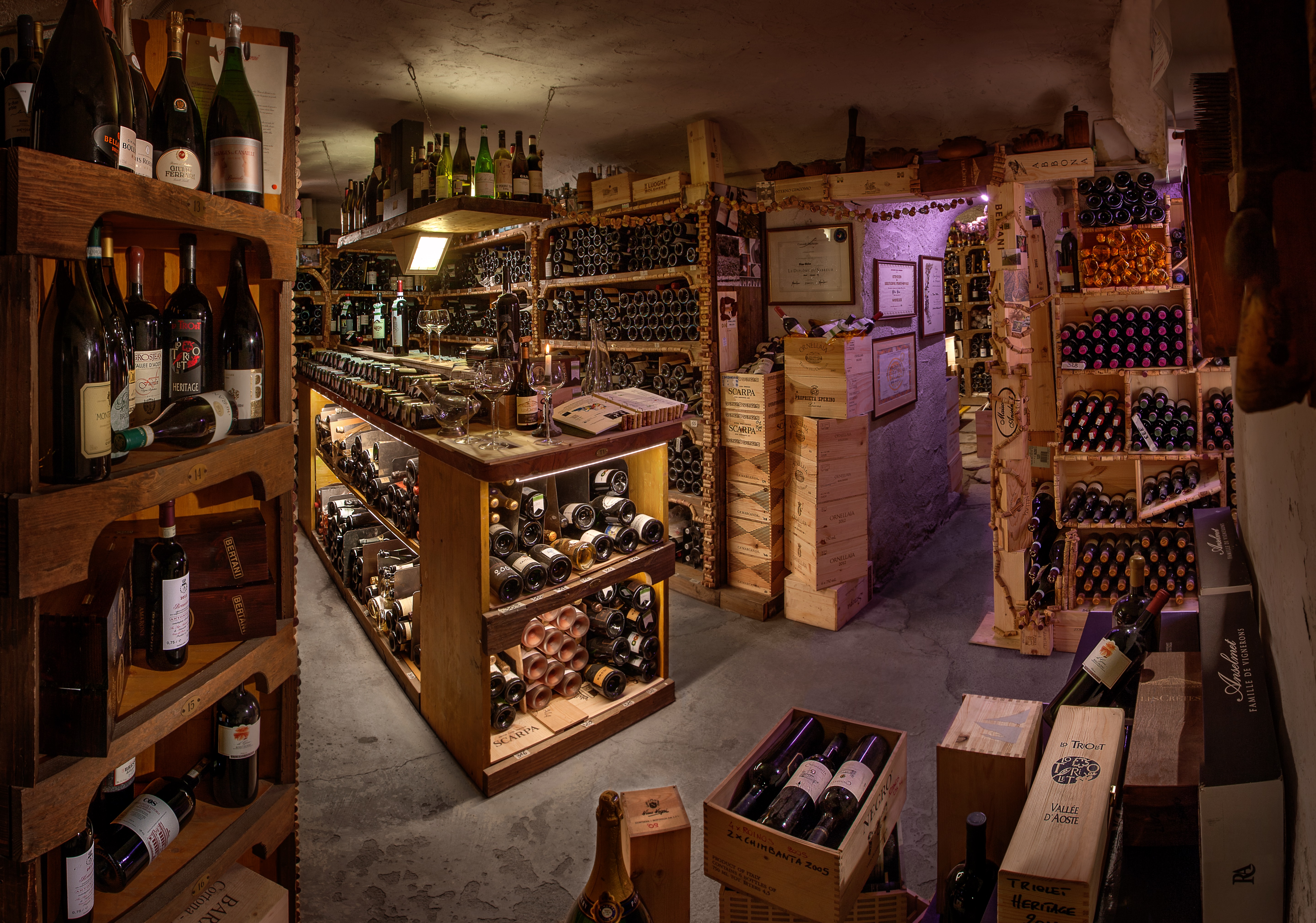 es.
In 2017, in 2018 and again in 2019 "Wine Spectator", the prestigious American magazine that focuses on wine and wine culture, has awarded the wine list of the Petit Restaurant with the "Best of Award of Excellence" , with two glass rating.