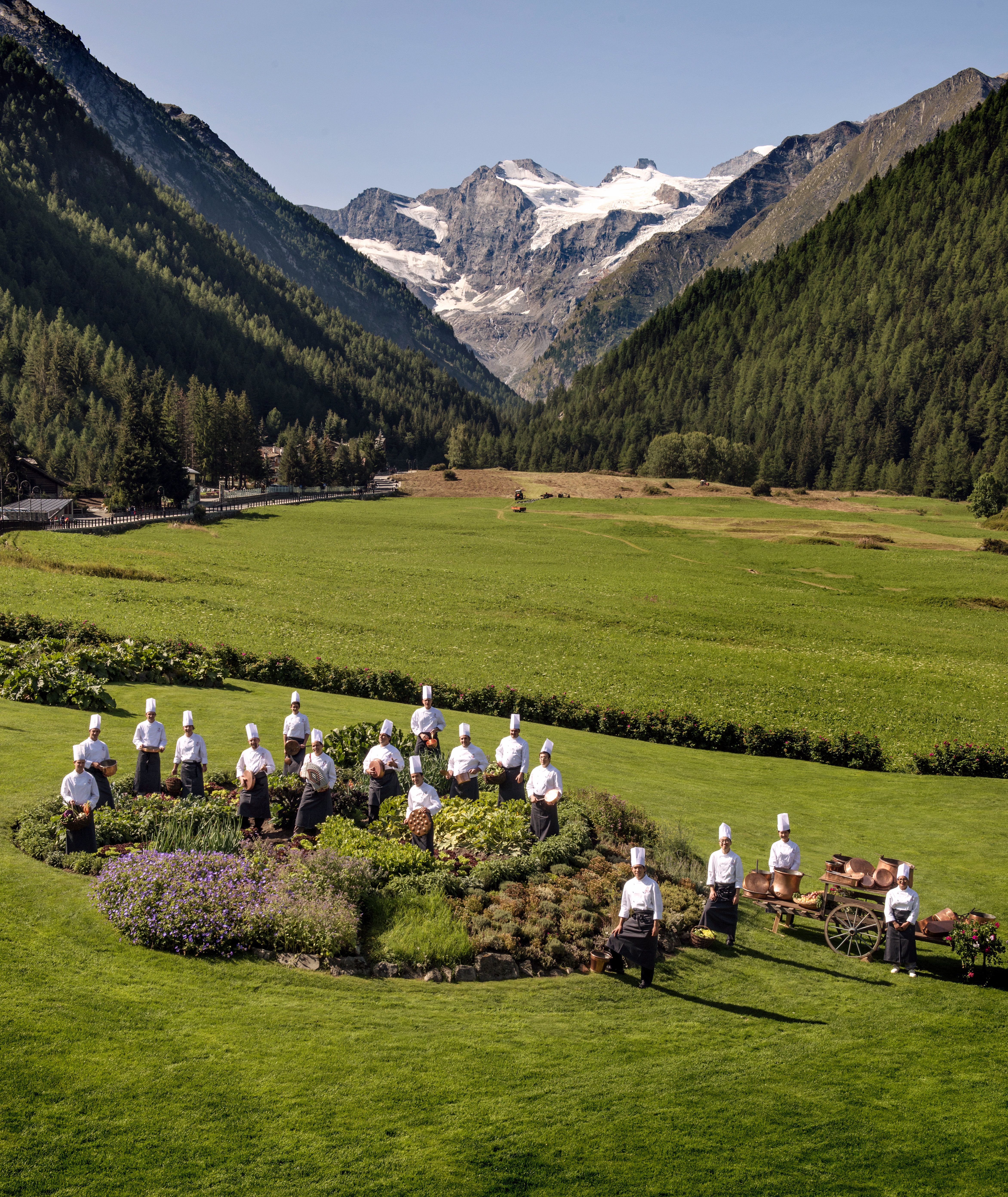 The Hotel is a member of Locali Storici d'Italia (Historic Places of Italy) and, since the end of last year, Relais & Châteaux. Bellevue has been substantially renovated and extended and today is a family-run hotel business with a staff of approximately seventy.
It has been mentioned in the Michelin Guide since the very first edition and was awarded its prestigious star in 2003.
In 2006 Bellevue spa won the Spa Trophy for the best of all the Relais & Châteaux spas and then, in 2013, it was awarded the prestigious Paris Prix Villégiature Award for the best hotel spa in Europe.
In 2013, the magazine dedicated to the great wines "The World of Fine Wine" awarded three stars to the wine list of Bellevue.
In 2017, in 2018 and again in 2019 "Wine Spectator", the prestigious American magazine that focuses on wine and wine culture, has awarded the wine list of the Petit Bellevue with the "Best of Award of Excellence" , with two glass rating.
In 2019 Rino Billia, our sommelier, was awarded with the second edition of the prestigous Michelin prize "Passion for Wine"