Booking Information:
Our prices includes the following services: access to the wellness oasis "Gran Paradiso Springs", afternoon tea (served daily in front of our fire-place beteween 4.30 p.m. and 5.30 p.m.), snow shoes, mountain bikes, electrical bikes, shuttle service to the downhill ski runs and to the small villages around Cogne, Wi-Fi and internet point. The wellness oasis "Gran Paradiso Springs" (1.200 Sqm) includes two swimming pools, a citrus sauna, a hay sauna, an infrared sauna, a bio-sauna, a Finnish sauna, a steam room, a roman bath, a great saline cave, a frosty space, a finess area "Technogym" and several rest rooms.
• The price for children under 3, as bed & breakfast, is € 40 per day.
• If you stay for 3 or more nights, it is possible to choose the "Bed, Breakfast & Dinner" option at the Ristorante Gourmet of the Hotel Bellevue or at the Bar à Fromage, restaurant de montagne, at an extra cost of € 40 per person, per day (€ 25 for the children's menu until 10 y.o.). Dinner may be replaced with lunch, but missed meals are not refundable.
• Breakfast can be served in your room: this service costs € 8.
• Dogs are welcome, but only in some rooms. The price is € 25 per day (meals excluded). Dogs have access to the two typical restaurants and to the terrace.
• Check-out time is 11:30 a.m. Check-in time is from 1:30 p.m.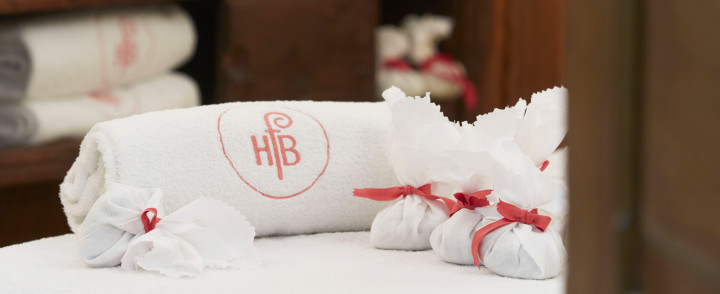 Body vitality treatments
Having a massage is one of the easiest ways of getting, or keeping healthy. On account of the extraordinary effects of massages, our spa offers a variety of massage techniques carried out by qualified staff in our massage cabins. Anxiety and stress vanish under expert masseur hands. A good massage improves blood circulation, relaxes muscles, aids digestion and stimulates the lymphatic system, thereby eliminating toxins. These benefits, combined with the pleasant feeling of being pampered rapidly create a magic and marvellous sensation of wellbeing.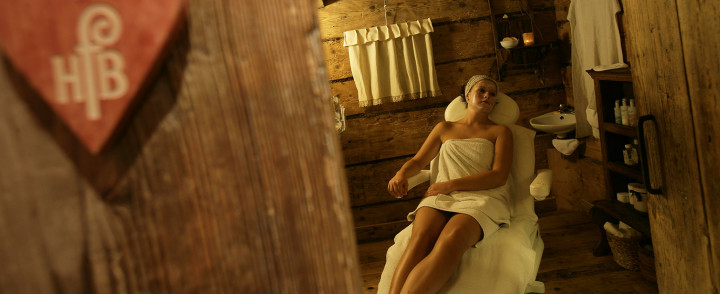 Face rejuvenating treatments
Only using products from Officina Profumo Farmaceutica Santa Maria Novella we have created a large range of treatments: relaxation face cleansing, special face cleansing, male face cleansing, anti-age massage, manicure and pedicure, waxing, scalp massate and mask, shampoo and set.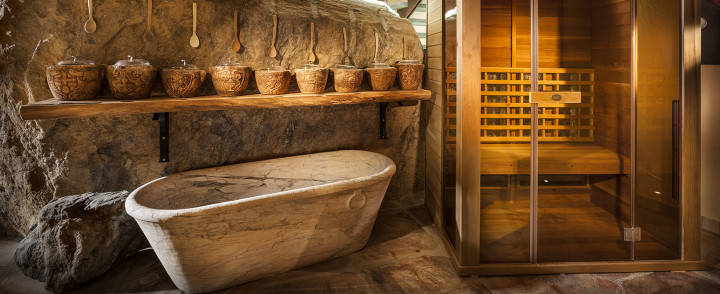 Packs and clays
Since time immemorial, wrapping the entire body, or part of it, in a substance containing special properties has been a popular wellness technique. After this treatment, the guest then floats on a thermo-spa bed, (but not in direct contact with the water) thereby experiencing a sensation of fullness similar to the one we once felt in our mother's womb - like being suspended in a warm, timeless atmosphere. The body wrap can be a single treatment or combined with a massage to boost its beneficial effects. These are the fruit of a long process of preparation of mud with various properties and different colours in contact with our Sant'Orso mineral water, which originates at a depth of 450 metres close to the Bellevue.