Spring Break April 2019
The Bellevue, the Bar à Fromage and Le Marché aux Puces will be closed from March 31st to April 17th. They will reopen on Thursday April 18th and will stay open until Sunday October 6th. La Brasserie du Bon Bec will be exceptionally closed from Sunday April 28th until Wednesday May 29th.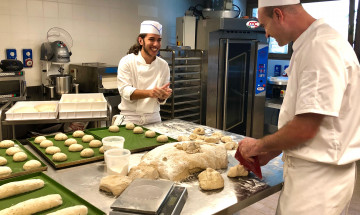 From June, in our Bakery, we bake everyday bread, focaccia and bread sticks for the restaurant Bellevue, the Petit Restaurant, the Bar à Fromage and for the Brasserie du Bon Bec!
Read more